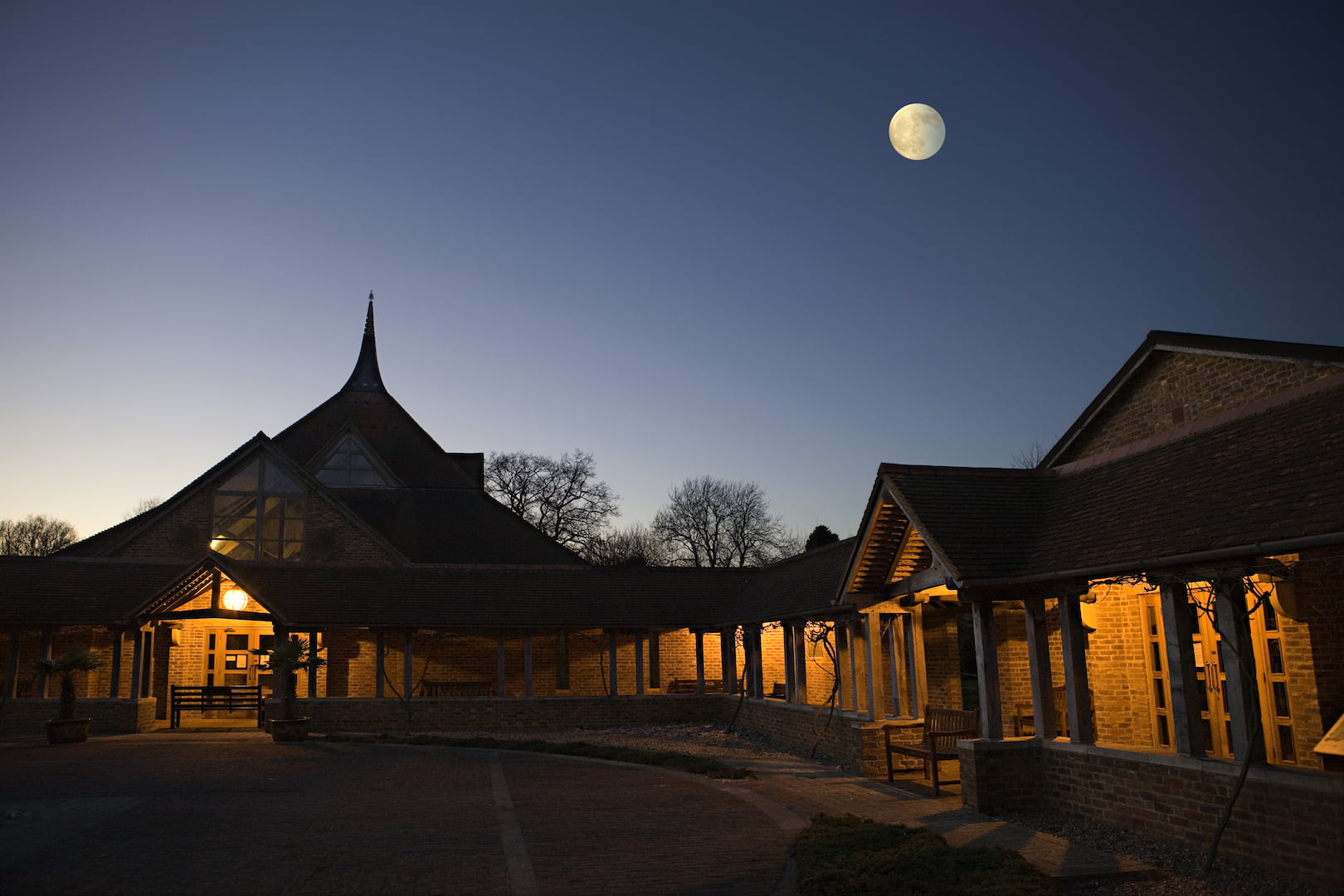 Date
Wed 24 Jan 2018
Time
19:30 - 00:00
Uposatha Observance
On moon observance days, we hold an evening Pūjā (chanting) and meditation starting at 7.30 p.m in the temple. This is followed by an opportunity to take the eight-precepts, a Dhamma talk by one of the monastics and meditation vigil until midnight. You are welcome to join for all or part of the evening.
To download a calendar or  more info on our moon day calendars, please visit the Forest Sangha, calendars.
Uposatha days are times of renewed dedication to Dhamma practice, observed by lay followers and monastics throughout the world of Theravada Buddhism. For monastics, these are often days of more reflection and meditation. In many monasteries physical labour (construction projects, repairs, etc.) is curtailed. On New Moon and Full Moon days the fortnightly confession and recitation of the intensive Bhikkhu Patimokkha (monastic rules of conduct) takes place. Lay people observe the Eight Precepts on Uposatha days, as a support for meditation practice and as a way to re-energize commitment to the Dhamma. Whenever possible, lay people use these days as an opportunity to visit the local monastery, in order to make special offerings to the Sangha, to listen to Dhamma, and to practise meditation with Dhamma companions late into the night. For those not closely affiliated with a local monastery, it can simply be an opportunity to step up one's efforts in meditation, while drawing on the invisible support of millions of other practising Buddhists around the world.
Hourly Schedule
19:30

-

20:20

Chanting and meditation
20:20

-

20:30

Refuges and 8 precepts

The laity can take the opportunity to ask for the three refuges and the 8 precepts
20:30

-

21:30

Dhamma Talk

The talk is given by a senior monastic
21:30

-

0:00

Walking & sitting meditation

Optional
0:00

-

0:00

Closing

A short chanting to close the puja
0:00

-

early mornings

Walking & sitting meditation

Optional