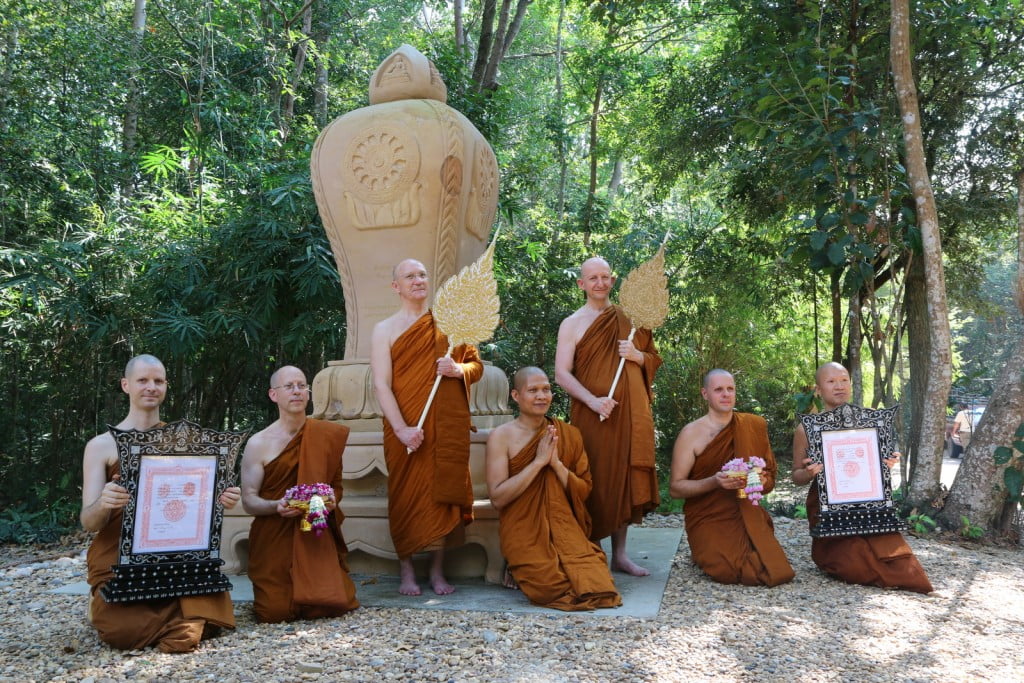 Looking Ahead is a quarterly bulletin from Amaravati.
This is the first issue of 2016, with information on what is happening at the monastery over the Winter Retreat and an article on the theme of Mudita, joy at the goodness of oneself and of others, including an account of Ajahn Amaro's receiving of the title of Chao Khun in Thailand.
The Winter 2016 issue is now freely available as a PDF download here
The cover article can be downloaded here
To receive Looking Ahead by email notification or by post, fill in the form below or write to:
Looking Ahead
Amaravati Buddhist Monastery
St Margarets Lane
Great Gaddesden
Hemel Hempstead
Herts HP1 3BZ
England
Please be sure to clearly indicate whether you wish to receive Looking Ahead by email notification or post.